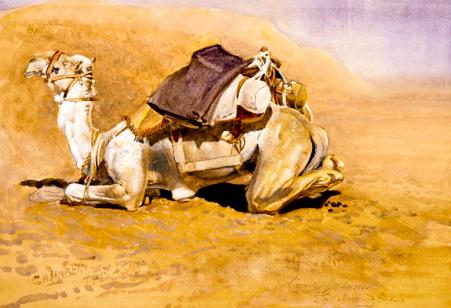 Watercolor by George Lambert
Yazidi Temple - Lalish
Even in the chaos and turmoil that surrounds a conflict like that found in Iraq, there are periods of enlightenment, when discovery and exploration are possible by virtue of an uneasy calm that takes hold of a place. I found my opportunity in Kurdistan, Northern Iraq, during once such period of calm - on the trail of Sir Austen Henry Layard, I went in search of the Yazidi people and their flat-woven textiles. Kurdistan is steeped in history and sits at the crossroads of a mountainous area that have seen civilizations come and go like the weavings of the nomadic peoples that once thrived here. It was through the work of Sir Austen Henry Layard that I found the impetus to explore this wild region and learn something of its people. I am grateful for the opportunity to have in the end undertaken some 3 expeditions to the Northern area of Iraq, known to most, simply as Kurdistan.
| | |
| --- | --- |
| Baghdad Iraq, returning from Kurdistan | Henry Layard |
Mountains of Kurdistan
Kurdish wall painting - unknown artist
| | |
| --- | --- |
| Layard outfitted for Kurdistan | Bound for Mosul/Kurdistan |
Bedouin goat haired tent with items for sale
Yazidi flatweave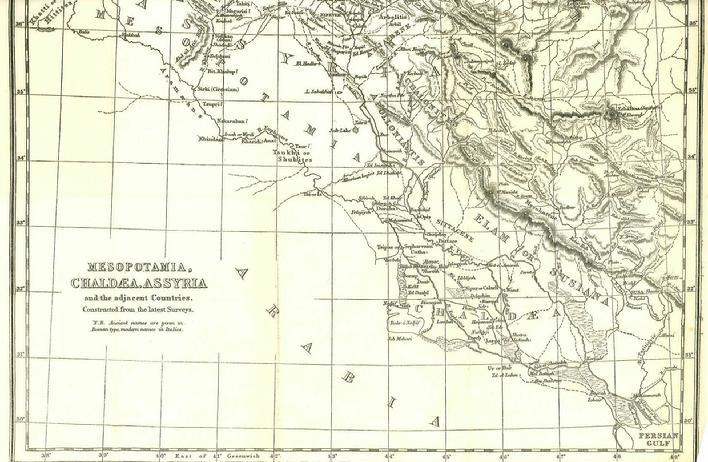 Yazidi territory - Iraqi Kurdistan
| | | |
| --- | --- | --- |
| Little Iraqi hands | Scouting in Iraq | More little hands |
| | | |
| --- | --- | --- |
| On the steps next to my sleeping quarters - Baghdad Iraq 2009 | In the sand next to our work area - Baghdad Iraq 2009 | On the tarmac underneath the Blackhawk - BIAP Airfield - Iraq 2009 |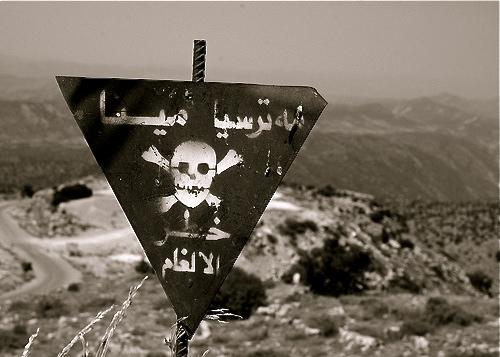 The aftermath of conflict - mines - Kurdistan looking toward Iran
All photographs and material on this site copyright (c) Tommy Allen and Ontheflyexpeditions unless otherwise noted. Photographs of Earnest Hemingway are in the public domain and are utilized here for Educational use only. Photographs of Peter Beard are likewise for Educational and historical purposes only. Painting on Tribute to Jasper Evans page is taken from a photograph that I took in 2006 - the painting is the sole property of the Evans family and is presented here only as a lasting tribute to the memory of Jasper Evans.
Web Hosting powered by Network Solutions®